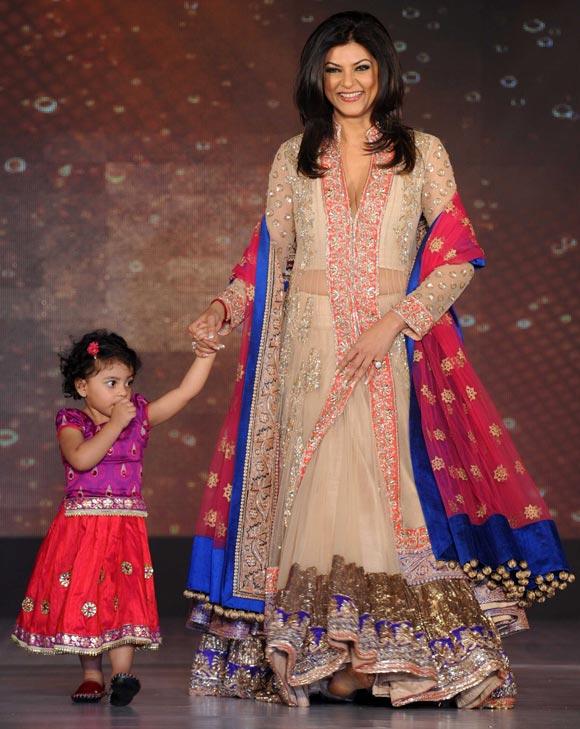 Empowering the girl child, Lilavati hospital organised a fashion show at the JW Marriott in Juhu, a western Mumbai suburb, on April 10 and several Bollywood celebs walked the ramp with their daughters.
Actress/entrepreneur Sushmita Sen donned a respendant Manish Malhotra outfit to sashay down the ramp with her younger daughter Alicia.
Click Here For More Images
http://www.hindimovieson.com/showthread.php?79323-Bollywood-sizzling-mommies-walk-the-ramp
--
You received this message because you are subscribed to the Google Groups "newdesimails18" group.
To post to this group, send email to newdesimails18@googlegroups.com.
To unsubscribe from this group, send email to newdesimails18+unsubscribe@googlegroups.com.
For more options, visit this group at http://groups.google.com/group/newdesimails18?hl=en.